Thailand background checks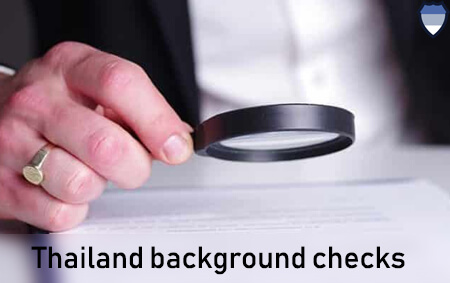 Do you need to run a background check? Maybe you're getting involved with a Thai lady and need assurances before taking things further. We often perform premarital checks for our clients to help them understand more about their partner's background before getting married.
Due to the prevalence of romance scams in Thailand, it makes a lot of sense to perform your own due diligence when getting involved with a Thai lady (or man!). We aim to offer our clients fast, easy and cost effective solutions.
Background checks are also suitable to vet prospective employees, they can be used as part of business due diligence and for numerous other different reasons.
We can include the following information as part of a background check:
Marital status & marriage/divorce history check
Registered address check
Household check (check other residents of the property and their relationship to the subject)
Children check
Asset check, verification and search
Criminal records check
Employment/education check
We offer a fixed package background check, but can also offer tailored solutions where we pull up specific information depending on the questions that you need answers to.
When getting in touch with us regarding a background check or information retrieval, please include as much information as possible with your inquiry. Many records in Thailand are held at sub provincial level and not stored in a central facility. This means that we often need to travel to local government offices, and our expenses can vary depending on where in the country we need to visit.
Depending on the type of questions that you're looking to answer, paperwork checks might not always be the best solution. Our detectives are able to check someone using more conventional investigative techniques such as checking their lifestyle with personal surveillance, or checking to see whether they are interested in relationships with other people using our decoy service.
If you're interested in running a background check then please get in touch with us. We offer free, no pressure consultations. Please send us as much information as possible with your inquiry and we will look to guide you on the best way forward.