Phuket private investigators
We can help you with
Bar girl investigations
Thai lady investigations
Foreign men investigations
Background checks
Business investigations
Missing people investigations
... And more!
Do you need a private investigator in Phuket? Our experienced detectives are ready to help you. Get in touch with us now for a free quote.
Our Phuket branch offers the same services and high standard of work that our clients can expect from our main divisions in Pattaya and Bangkok. By using agents based full time in Phuket we are able to offer significant savings to our clients, as we avoid travel expenses that are faced by sending agents to Phuket from mainland areas of Thailand. Local knowledge is very important in producing successful results with this type of work, which is why we rely on the experience and expertise of our investigators based locally.
As well as working in Phuket (often the Patong area), we are able to launch investigations on popular islands off the Phuket coast.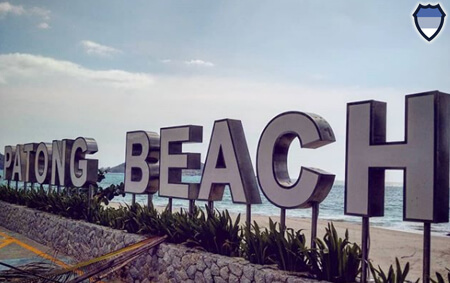 Prostitution is ever present in Phuket, if your partner is living there for any length of time you should question their motives and get in touch with us to take action. It can't be denied that many of the foreign men travelling to Phuket are engaging with the sex industry during their trips, with it being the main focus for many tourists.
Similarly, if your girlfriend or wife is living Phuket, especially in industries which cater to foreigners such as the beer bars, go-gos, massage shops, hotels and others; you should be careful that you aren't falling victim to one of the romance scams popular with many women in Thailand. Is she being loyal to you when you're not around…?
Phuket is well known as one of the most popular destinations for tourists visiting Thailand. As Phuket is an island highly dependent on the tourism trade, the cost of living is generally higher than other areas of Thailand.
If you are looking for a private detective in Phuket or Patong, get in touch with us today for a free, no pressure quote. Please make clear in your inquiry that the target of your investigation is located in Phuket, we will put you in through to our Phuket team who will be glad to help with your inquiry.