Bar girl investigations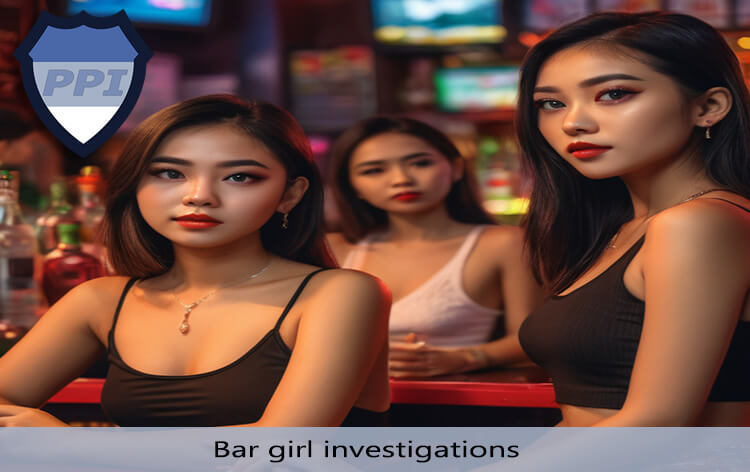 If you need to investigate a bar girl working in Pattaya, we can help. As private detectives we have done work in many different beer bars and a go go bars all across Thailand.
There is no shortage of nightlife in Pattaya and as private investigators we are happy to offer our knowledge and advice on discovering the truth about Thai ladies working in such places.
We can easily and cheaply find out if we can "bar fine" a lady or if she is open to a long term relationship with another man.
Thai women are often forced to work in beer bars due to the extremely low minimum wage in Thailand (which is around US $10 per day). Ladies that find themselves working at nightlife establishments of any kind are likely to have chosen this path in part to earn more money.
Thousands of foreign men have married and even had children with ladies they originally met in Thai beer bars. Relationships often work with the lady finding work outside of the bar scene, while being financially supported by her foreign partner.
However, there is a darker side to these relationships as many bar workers continue to sleep with other men while already in relationships. It is also very common for bar girls to have multiple foreign boyfriends who they speak with using the internet and often receive money from.
This is why if you are becoming involved with a Thai lady that you met in a bar, it is always wise to get her checked by a competent private investigator before taking a relationship more seriously.
If you need to investigate a Thai lady, whether or not you met her at a bar, send us a message today with as much information as possible and we will reply to you with a free quote and advice on your situation. After all… What's more important than the truth?