Reasons to hire a private investigator in Pattaya
July 12, 2023 - Reading time: 8 minutes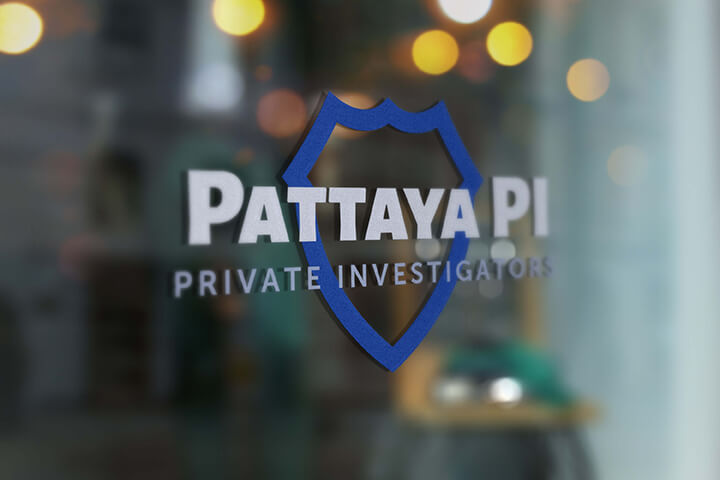 PattayaPI is a leading private detective agency based in Pattaya, Thailand. We can assist with all of your investigative needs in Pattaya, Jomtien, Chon Buri, and even on nearby islands such as Koh Chang, Koh Lan, Koh Samet, et al... But what are some of the reasons for which you might require a private investigator in Pattaya? Let's take a closer look in this article.
1. Cheating partner investigations
Pattaya, Thailand, is known the world over for its lively nightlife scenes - Pattaya has been described, amongst other things, as 'the Ibiza of Asia'. However, there is a darker side to the city's nightlife. ABC news estimated that there were approximately 50,000 active sex workers in Pattaya before Covid restrictions shutdown tourism in early 2020 [source].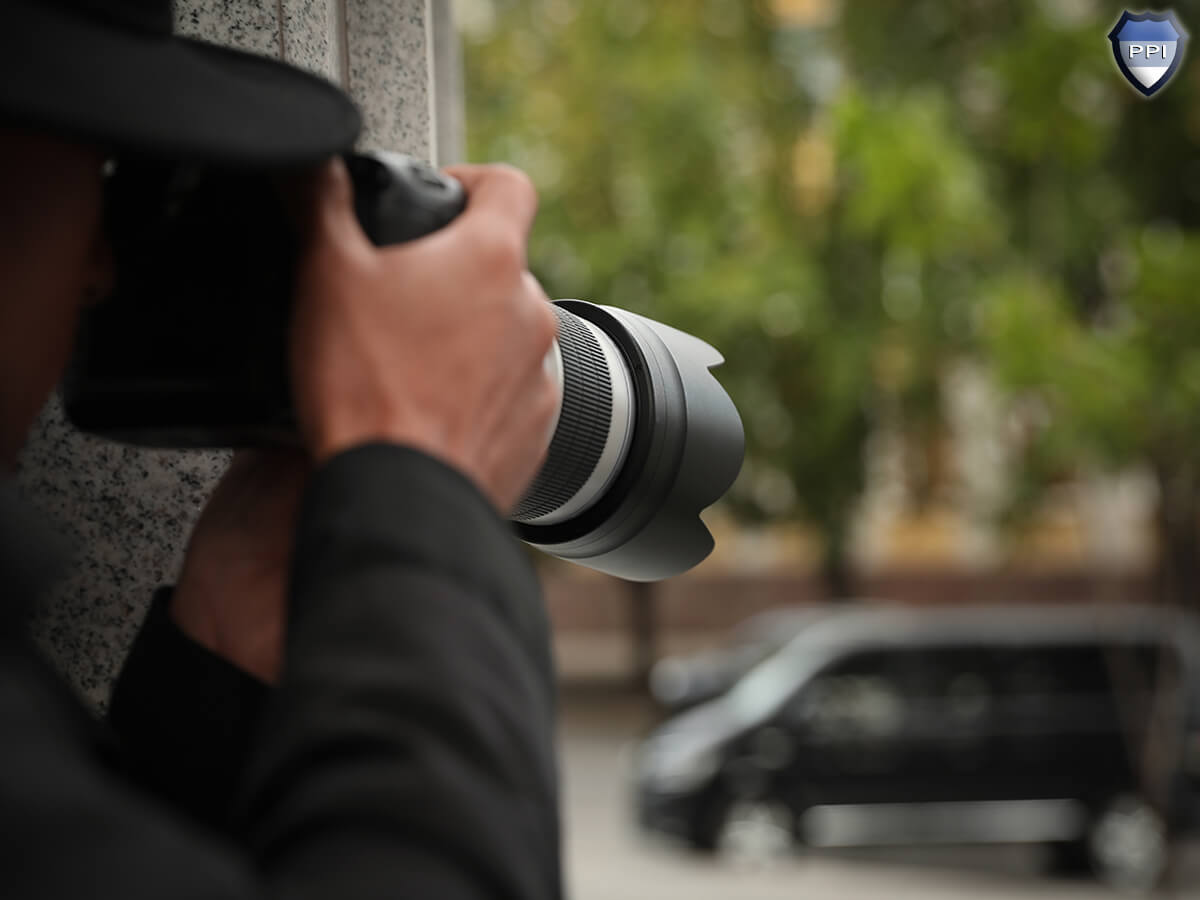 With such a large volume of night life workers all packed into a relatively small city, it is easy to understand how issues surrounding infidelity can arise, especially with alcohol and other substances thrown into the mix.
If an individual is involved in the sex industry themselves, then they will probably never admit this to their partners or potential partners... If your partner is living in Pattaya or visiting the city, then in such cases an experienced private investigator can help to examine the facts by checking on the lifestyle and activities of your spouse. Infidelity involving the sex industry is a common feature of cheating partner investigations conducted by us.
My girlfriend lives in Pattaya
Pattaya is well known for its notorious nightlife entertainment and red-light areas. If your girlfriend is living in Pattaya, then you would be wise to harbour concerns over her activities within the city. 
Often is the case that foreign men will become involved in relationships with bar girls, who will always claim: "I will never leave the bar with customers! I only make money through tips and lady drinks!" - In most cases we find that the lady is still accepting 'bar fines' and leaving the bar with customers, despite what she claims to her boyfriend.
On the other hand, if you are dating a lady that lives in Pattaya over the internet and have never met her in real life, then she may claim to have a job working in a restaurant or a convenience store, while she in fact works in the nightlife scene... You may think that 'it could never happen to you', however after having conducted investigations over a number of years we can safely say that most guys adopt this type of mentality, ultimately to their detriment. If a lady works in the sex industry and has an opportunity to lie about it, then she will probably make the lie seem extremely convincing. Discovering the truth whilst you are thousands of miles away without hiring a PI will likely prove impossible.
Ladies that work 'normal jobs' in Pattaya still have the opportunity to make money from the sex industry by visiting bars and clubs which are 'freelancer friendly'; these venues can be visited by ladies in the evenings for an opportunity to hookup with foreign clients. 
If you suspect that your partner could be cheating on you, then we can help to check their lifestyle and activities by conducting surveillance.

We offer free quotes for all work, feel free to get in touch with one of our experienced team members for more information and a free quote.
My boyfriend or husband is visiting Pattaya
If your boyfriend or husband is visiting Pattaya, then you would be wise to hold concerns over his potential activities here. Frequently described in media outlets as "the sex tourism capital of the world", we have investigated countless foreign men that have indulged in the city's red light areas during their trips here.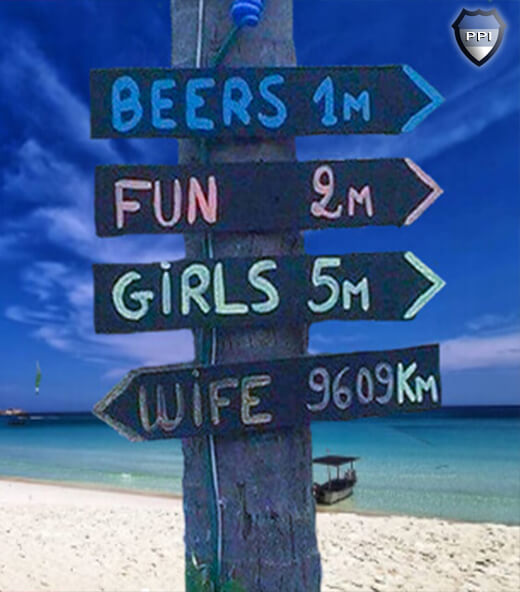 Whether your boyfriend or husband is visiting Pattaya alone or with a group of friends; he may well adopt the mindset that "what happens in Pattaya stays in Pattaya" - with low cost sexual services available in all corners of the city, the adage is often true, unless the man's girlfriend or wife decides to hire us in order to conduct an investigation.
2. Background check investigations
Background checks can be useful in a number of different situations. If you are romantically involved with a Thai person, for example, then we can help to perform a premarital background check on them in order to check and verify their situation and circumstances. Premarital checks can help to lower your risk of falling victim to a romance scam, and help to confirm your partner's circumstances before taking the step to become legally married.
We can also help with pre-hire checks for employers and corporate background checks.
Whatever the use case, background checks are typically intended to mitigate risk of financial loss to our clients. If you would like further information on our background check service then please feel free to get in touch with us in order to request a free quote. 
3. Business investigations
If you are doing business in any country in the world, then it often makes sense to perform due diligence before signing an agreement or parting with your capital. If you are doing business as a foreigner in a country such as Thailand; then performing due diligence is an especially wise endeavour. Due diligence is necessary to help make informed decisions.
At PattayaPI, we have years of experience in performing business investigations, due diligence, process serving, corporate surveillance, and more. Feel free to get in touch with one of our experienced team members for help and advice.
4. Missing people investigations
PattayaPI have a long established history of helping to search for and locate missing people within Pattaya city. However, our services do not stop at Pattaya and we can search for individuals across all areas of Thailand.
Missing people cases can be some of the most challenging, and also rewarding cases handled by us. No two situations are the same and our strategy in each case will depend on the unique circumstances in each respective case. Much will also depend on the information which our client is able to provide us with relating to the missing person, and their reason for seeking to locate them.
If you require our help with a missing person investigation then please include as much information as possible so that we are able to understand your case.