"I don't send money to my Thai girlfriend"
February 20, 2019 - Reading time: 2 minutes
Are you involved with a Thai lady that doesn't ask you to send her money? Some men see this as a positive trait in their girlfriends, but it can often be a cause for concern, and here's why.
Thailand is a developing country and it's likely that your partner doesn't earn a generous pay packet. The cost of living in a major city such as Bangkok or Pattaya is also relatively high.
At the time of writing, the Thai minimum wage is around 350 THB per day, or 10,000 THB per month. It can be a struggle to live on such a small amount of money, and especially without support from a spouse. Think about it... Could you live on just 10,000 THB per month in a major city? For most of us it would be a real struggle to survive.
Thai women are also expected to provide for their families, and especially so if they have children. If the lady is earning minimum wage or not much more than minimum wage, it would be near impossible to support herself as well as her family back home.
Ladies in Thailand aren't stupid, and many of them know that asking their newly minted Western boyfriend for money will be seen as a red flag for them. If she is not asking you for money, you need to deeply examine her circumstances and question how she is able to support herself. After all, one of the major perks of being with a foreign guy is their ability to help out with money... This is, of course, why a lot of Thai ladies target Western men.
If your girlfriend works at a bar and you're not sending her money, then it's almost certain she is sleeping with other men to support herself. A bargirl's wage is designed to be propped up by regularly leaving the bar with customers. This also applies to women working in massage parlors and other roles dealing with the public... However, if your girlfriend works a different job, don't think that you're safe.
Women that work regular jobs often turn to freelancing in nightclubs to meet with customers in the evening or night time. Other ladies prefer to meet men using hookup apps or online dating, to earn more money and subsidize their incomes from regular jobs. Other women might already be receiving plenty of money from other boyfriends abroad.
Essentially it should be a cause for concern if your girlfriend doesn't ask for money, unless the lady is in a stable job where she is earning a decent wage (30,000+ THB per month). It would be wise to deeply examine the woman's income and cost of living before declaring this to be a positive trait, as she may be concealing other incomes from you.
We can help to check your Thai girlfriend by running a background check or checking her claims through personal surveillance or our decoy service.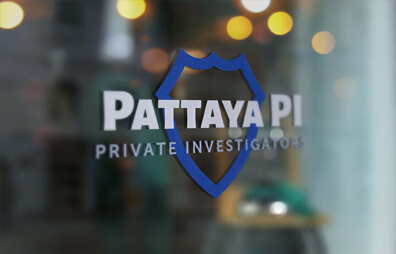 Learn more about Pattaya private investigators on our homepage.