10 things to consider before marrying a Thai lady
December 15, 2021 - Reading time: 10 minutes
If you are getting married to a Thai lady, then there are likely to be many differences between your wife's culture and your own culture which you will gradually become aware of throughout the course of your relationship. We have put together the following list which touches on some of these differences, and things to consider before getting married to a Thai lady.
Disclaimer: Not all Thai women are the same and many are very different to each other! This article aims to highlight some of the more common cultural differences that are encountered in relationships between Thai ladies and foreign men, it does not by any means represent all of these relationships nor represent all Thai women.
1. Many Thai ladies have 'traditional values'
Over time attitudes in Thailand are gradually shifting, especially with influence from Western cultures. However, Thai ladies have often been described as having what Westerns would term as 'traditional family values'. It has been said that the concept of feminism is not well-known in Thailand, and that many ladies are happy to cook and clean their family homes – more so than some Western ladies. Although it must be said, this type of attitude does go both ways, and if you are expecting your Thai wife to wait on you hand and foot then she will likely expect you to provide for her and her family financially.
2. You will never be as important as her family
Family bonds are very strong and important for most Thai people. No matter how devoted your Thai wife is to you, she is likely to always prioritize her family over you, especially her mother and father.
If her parents are ever in trouble or in a dire need of money for example, then the obligation will typically fall upon their daughter, and ultimately yourself if you are married to her.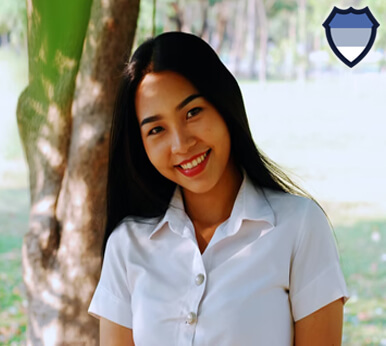 This is not necessarily a bad point so long as you build a good relationship with your partner's family. Many foreigners develop a close bond between themselves and the family of their Thai wife – they will ultimately become part of your family.
3. Thai women love spicy food
Most Thai women love spicy food. As a foreigner, you might find that your wife likes to eat foods which you find 'weird and wonderful'. Many traditional Thai dishes which are consumed in Isan and other parts of Thailand are far different from the type of foods which you might find served up in a Thai restaurant located in Europe, America, or any Western country… We're talking about heavy servings of fish sauce, raw crab dishes, papaya salad, fermented meats, and many others. 
This may seem like an obvious point, however, if you are planning for your Thai wife to live with you in your home country, then finding food that she likes to eat can be a challenge. Of course, all Thai people are different and many Thais are able to eat Western foods – however, many Thai ladies can struggle to adjust when it comes to eating foreign foods which have less spice and flavour.
4. Thai women don't care as much about your looks and age
This point is another generalization which does not apply to all Thai women. However, on the whole, if you are coming from a Western culture then you may notice that women in Thailand are not always as superficial as many ladies back in the West. Whether you are balding, overweight, or elderly, many Thai women are willing to forego your superficial downfalls if you are what they describe as 'jai dee'. Jai dee basically translates to 'good heart'.
For a lot of Thai ladies, the most important characteristic of their foreign partner is to have a 'good heart' – meaning that they are kind and good natured. If a Thai lady falls in love with you then she may be willing to overlook your superficial traits.
5. Thai women like having children
Family is very important to most Thai people, as we touched on in point 2. Family units tend to operate quite differently in Thai culture compared to the West. For example, many Thais see their children as a kind of retirement policy… When they grow old their children are often expected to help out their parents financially.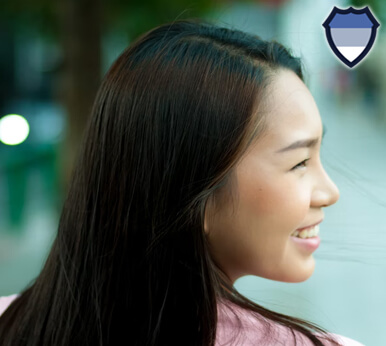 As a result of the Thai attitude towards family, many ladies are keen to have several children, even if their husband is getting on in age. It is not uncommon to see 60+ year old foreign men in Thailand with infant children.
6. Thai women enjoy nature
Many Thai ladies enjoy nature, spending time in nature, and growing their own food or working on the land. This point is especially true if your partner comes from a rural farming area (especially the provinces of Isaan in north-east Thailand) – this applies to many of the ladies that form relationships with foreigners.
7. Thai ladies are loyal to their partners
This is another point which is highly subjective! If you met your Thai girlfriend in a bar, nightclub, or in any other 'adult entertainment zone', then this point may not apply to your partner. Similarly, if you have met a Thai lady through internet dating and only speak to her through the internet, then it is very hard to judge whether or not this point applies. Many of our clients that meet women through the internet wind up falling victim to romance scams.
When a Thai lady has gotten to know you, and has spent a significant amount of time together with you (this means real life contact – not talking over the internet), then you will gradually start to form a serious relationship…
Once you have established a serious relationship (this usually culminates in getting married), Thai women tend to be very loyal and dedicated to their partners. Most Thai ladies view marriage as a strong commitment and will stick together with their partners 'through thick and thin'. It is not uncommon to find foreign men that have been married to their Thai wives for many decades in some cases.
8. Thai wives control the money
If a Thai lady takes the roll of a homemaker, then she will be responsible for buying food for the family, and purchasing everyday items such as clothes, cleaning supplies, and any other household consumables.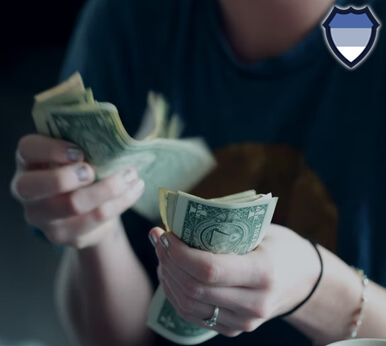 If a lady is responsible for purchasing everything for her family, then it only makes sense that she would have control over the money. Whether this means opening a joint bank account or giving your wife an 'allowance' to take care of the home (or your share of it), allowing your wife to control most of the family's money is a concept which is prevalent in many Eastern countries such as Thailand.
9. Learning the Thai language can help
Being able to communicate properly with your Thai girlfriend or wife is very important. If your partner's English skills aren't great, then most major cities in Thailand have a number of different language schools which can help your partner to hone and perfect her English-speaking abilities. Language schools are cheap and prevalent in most areas of Thailand.
If your partner is not located in a major city then online learning is another option which can be cheap or free in many cases.
However, you shouldn't place the full burden of learning another language onto your partner! Learning to speak some Thai can go a long way and shows that you are willing to make an effort to accommodate your Thai wife, her in-laws will likely appreciate it too.
10. Cleanliness is important to Thai women
Cleanliness is very important in Thai culture. In a hot climate such as Thailand, showering multiple times every day is needed in order to cool off and prevent the smell of body odour. Most Thai people take pride in keeping their homes spotlessly clean, sweeping the floor of their home every day is a must for many Thai people.
Thai women in general do not like dirty people. If you are dating or getting married to a Thai lady then take good care of your personal hygiene and the cleanliness of your home.
Check your Thai girlfriend before getting married
Are you making the right decision to marry your Thai girlfriend or even continue in a relationship with her? Our detectives can help to check your Thai girlfriend before you get married to her. Running a pre-marital background check on your Thai partner can be a wise decision and help you to avoid making costly mistakes.
If you are interested in using our services to check your Thai girlfriend then please contact one of our experienced team members for a free quote. Please include as much information as possible with your inquiry and we will do our best to offer advice on how best we can help. All contact with us is strictly private and confidential.
Related articles