8 reasons NOT to date or marry a Thai bar girl
October 13, 2021 - Reading time: 9 minutes
Reading online or speaking with other male visitors to Thailand, you are likely to hear many different horror stories from guys that have developed romances with ladies working at bars. Whether the guy found his girlfriend in a beer bar, go-go bar, or a club, many foreigners decide to form romances with ladies that work in Thailand's adult entertainment industry.
Indeed, some foreigners do settle down with Thai bar girls, marry them, and remain together for many years.
However, for every success story involving a relationship with a Thai bar girl, you will be able to find countless other horror stories of men that have been cheated, scammed, and lied to. In this article we will explore some of the reasons why you should not date a Thai bar girl:
1. She will cheat on you
If you are dating a lady that works at a beer bar, go-go bar, or any other type of bar, then she will cheat on you. Period. Even if you think she's different, even if she promises that she "doesn't go with customers" or that "no-one can bar fine her", she will probably cheat on you.
We have investigated hundreds of bar girls over the years and in the majority of cases they are found to be cheating while their 'boyfriends' are not in Thailand.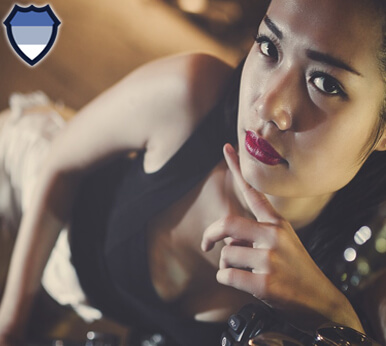 Bar girls work in bars in order to earn money by servicing customers, and will continue to do so in the majority of cases despite having a boyfriend. Bar girls use clever excuses and lies in order to make you believe that you are the only man in her life. The reality is usually different.
If your girlfriend is working in a Thai bar, then we can help to check her activities while you are out of the country. Feel free to get in touch with one of our experienced team members for a free quote. All contact with us is strictly private and confidential.
2. Money is very important to bar girls
Thai ladies usually resort to working in bars as they have a family to support and need to earn as much money as possible as quickly as possible. Bar girls are very money orientated and will usually need you to help support them.
If your girlfriend stops working at the bar and finds a low paid minimum wage job instead, then you will need to subsidise her income so that she doesn't return to working in the bar.
If your girlfriend does not have the education needed in order to secure a high paying job, then you will need to either support her into education, help her to start a business, or subsidise her income while she works at a minimum wage job… Whichever path you choose to take, the relationship will cost you money in both the short and long term.
Of course, some guys allow their Thai girlfriends to work in bars while they are out of the country. However, if you allow your girlfriend to work in a bar then you must accept that she will continue to sleep with customers. We know from years of experience that in most cases the lady will continue her trade despite promises that she has stopped seeing other men.
3. Bar girls tend to be uneducated
Most of the ladies found working at beer bars in touristy areas of Thailand (Bangkok, Pattaya, Phuket, etc), are not local to those areas and have travelled there for work. Bar girls tend to come from the Isaan region of Thailand, and many hail from poor farming communities.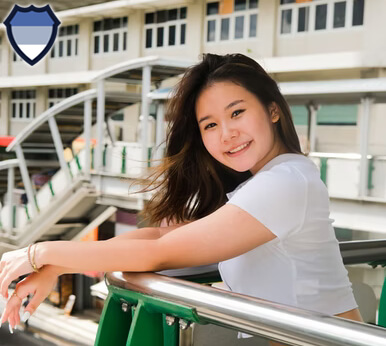 Bar girls do not usually have university or college educations. Many have very poor English-speaking abilities and only learned their English skills through speaking to foreigners in the bar. Sometimes it can be difficult to understand the broken English spoken by bar girls and you might find yourself using Google Translate just to communicate simple things. Many bar girls could benefit from taking classes at a language school in order to improve their English abilities.
If you are dating a bar girl, then try asking her about world history and Western society. You may find that her knowledge is limited.
4. Her family will always come first
Family is important in Thailand and you can bet that your Thai girlfriend will put the needs of her family first. If you marry a Thai girl then you will also take the responsibility for supporting her family and making sure that their needs are met.
Remember that Thai ladies are often package deals – when you invest in a Thai lady, you will also need to invest in her dependant family members.
5. Thai bar girls enjoy their work
There are some exceptions, however many ladies that work in beer bars or go-go bars do actually enjoy their line of work. Some women enjoy getting drunk every night, gossiping with their friends and earning money when a customer decides to bar fine them.
For ladies that have previously worked menial jobs in factories or similar places, working in a bar can be seen as easy and a way to make quick money.
However, working in a bar for any period of time can change how Thai ladies perceive foreigners, and make it difficult for them to revert into having a normal relationship. If your girlfriend enjoys working in bars, then she might be reluctant to find another job or to change her lifestyle.
We have seen many cases where bar girls told their boyfriends that they found legitimate jobs, however they were merely lying and covering up for the fact that they were continuing to work in bars. Other ladies will actually quit working in bars just to instead freelance in the evenings. Changing their lifestyles can prove difficult, especially if the lady does not want to change her lifestyle.
6. There could be other guys in her life
Even if they are not 'bar fined' every day, bar girls spend time with many different guys every day as part of their job. Many bar girls will have their phones filled with numbers and contacts for different men all around the world.
If a bar girl sleeps with hundreds of different guys, then it's likely that some of them will feel a 'deep connection' to her or develop romantic feelings for her. Many will exchange numbers and stay in touch after they leave Thailand.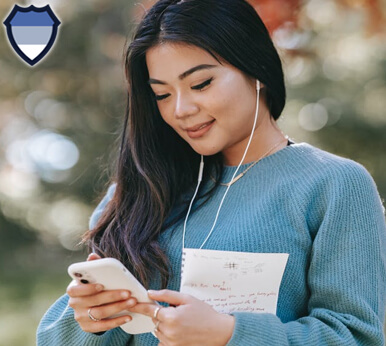 It's impossible to know what a lady has truly experienced whilst working in a bar, and it's impossible to find out just how many guys have her contact details. If you form a romantic relationship with a lady that previously worked in a bar, you should be mindful of this and be wary about infidelity occurring during your relationship.
7. Getting a visa can be difficult for bar girls
When it comes to having a long-term relationship with a Thai bar girl, many guys decide that they would like their girlfriend to leave Thailand and come to live with them in their own country.
Getting a visa to visit or live in a Western country can prove to be quite difficult for Thai bar girls. Suffice it to say that most immigration officers will not look positively on a lady that works in the sex industry.
Moreover, bar girls tend to be paid in cash and cannot always produce bank statements showing that they receive a regular salary. If the lady has received bank transfers from many different sponsors, then this could also act as a red flag if her bank statements are reviewed by immigration officials.
As we mentioned in point number 3, many bar girls have only a high school education. A basic education and a meagre minimum wage salary (or no official salary) tend not to seen as positive attributes when applying for long term visas.
8. Risk of disease
If your girlfriend has many different sexual partners, then the likelihood that she might contract a sexually transmitted disease will be higher. Remember, it's possible to carry and transmit a serious STD without knowing that you are infected.
Related articles