Top scams to avoid in Pattaya Thailand
July 19, 2023 - Reading time: 9 minutes
It must be said that Pattaya, and indeed most tourist areas in Thailand, are all relatively safe. The chances of you falling victim to crime or fraud here are no higher than they might be in most Western cities. However, much depends on the activities that you decide to partake in and the company that you keep during your time here.
The minimum wage in Thailand is very meagre, which can spur on some to look for creative solutions to their monetary woes. It certainly pays to use your head and have your wits about you when travelling to any international tourist destination.
We have put together the following list based on our experiences in Pattaya which can help you to avoid some of the most common scams that you might encounter during your stay here.
1. Pattaya bar girl scams
One of the most common scams that foreigners encounter in Pattaya are so-called 'bar girl scams'. Whether you meet a lady working in a beer bar, massage parlour, go-go bar, nightclub, or even through internet dating, we often see similar scenarios play out time and time again.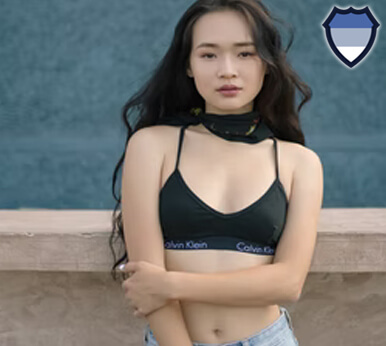 Let's say you spend time with a lady that is working at a bar in Pattaya. You decide to form a relationship with her. At the end of your vacation you return back to your country and she promises not to go with any other customers… In our experience the vast majority of these ladies will continue to sleep with customers despite having a boyfriend and promising not to. 
Another common bar girl scam in Pattaya is for ladies to have several different boyfriends at the same time. Some ladies might find themselves half a dozen different sponsors who all believe that they are the only man in her life. It may seem farfetched, but such cases are very common. We also see pregnancy scams occasionally and many other tricks used by bar girls. 
Some ladies will trick their boyfriends into believing that they work a normal job whilst they in fact work at a bar... Usually the lady will take many photos of herself at a fake workplace in order to make this seem believable.
If your girlfriend is working in a Pattaya bar, massage parlour or go-go, then we can help to check whether or not she is being faithful while you are out of town.
Click to learn more about our bar girl investigation service .
2. Taxi scams
When you arrive in Thailand, it's a good idea to get yourself a SIM card before leaving the airport. Getting a local SIM card will allow you to book taxis yourself by searching out taxi firms or by using popular apps.
If you rely on other people to arrange taxis for you, then you may find yourself paying middlemen fees along the way. For example, if you ask your hotel receptionist to book a taxi for you, then (s)he will possibly addon a small commission for their trouble.
Always ask how much when entering a taxi
Before sitting down in a taxi, it's a good idea to ask your driver exactly how much he or she will charge you for the journey. After you have agreed a fee then you can proceed on with your journey.
If you are using 'baht busses' in Pattaya however, this is one situation where you should not ask how much the journey will cost…
Baht busses in Pattaya
If you are in Pattaya city for any length of time then you will probably notice 'baht busses' cruising around the streets looking for customers.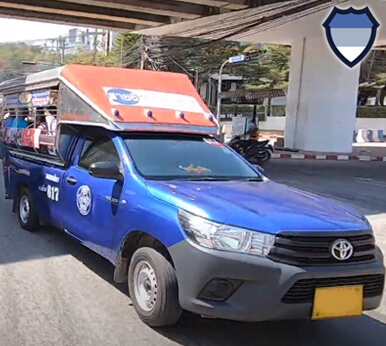 Photo: A 'baht bus' carries passengers through Pattaya city.
Baht busses are pickup trucks which have been converted to include a seating area in the back of the truck. In Pattaya they are typically blue in colour. These trucks circle around Pattaya in a big loop. Regardless of how long you are on a baht bus, you will need to pay the driver just 10 baht at the end of your ride.
The trick is to figure out which direction you are travelling in and get on a baht bus which is already going in that direction. Hail a baht bus and get on, when it's your stop just push the button and hand the driver 10 baht. If you don't know which direction you are travelling in, then simply use Google Maps on your phone - when the truck reaches your destination then you will know to get off.
On the other hand, if you speak to the driver before getting on a baht bus then you will be privately hiring the truck from him, and the charge will be higher than 10 baht.
3. Hotel room valuables scam
Many tourists tend to bring cash with them and electronics/tech or jewellery which can add up to thousands of dollars in some cases. While thefts from hotel rooms are in our experience fairly rare, they can occasionally happen and a wise precaution would be to lock your valuables up in a hotel room safe.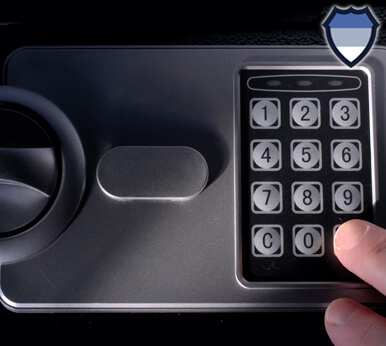 If you are relying on a hotel room safe to protect your belongings, then it would be a good idea to first check how secure that safe really is. If the safe has a default admin password, then opening it could be as easy as typing in "12345" or "00000000" and pressing "unlock". You can check whether this is the case by finding the model number of the safe in your room and then Googling its admin and default passwords.
Some people even take an additional precaution of bringing an extra lock with them which ensures that the safe door cannot be opened without their key.
If you are travelling with a large amount of money or valuables, then you might consider even hiring a safety deposit box for the duration of your visit.
4. Pickpocketing
Pickpocketing is not nearly as much of an issue as you might believe after having read an outdated blog post or travel guide. The truth is you are probably more likely to get pickpocketed in somewhere like London or Prague rather than in Pattaya.
However, pickpocketing can occasionally happen, usually in areas with many people around such as busy markets.
Common sense is usually the best form of protection… Don't carry more cash than you need to on any given day, consider leaving some of your credit/debit cards in your hotel room as a backup, and don't walk around wearing more gold jewellery than 'Mr T'.
5. Rental scams
So-called ' jet ski scams in Thailand ' are a topic which has been discussed in depth by most travel blogs in the past decade.
Simple concept: You rent a jet ski, then on its return the vendor finds some mysterious damage (usually on the underside of the jet ski that you could not see or inspect before renting it). Then you pay for that damage.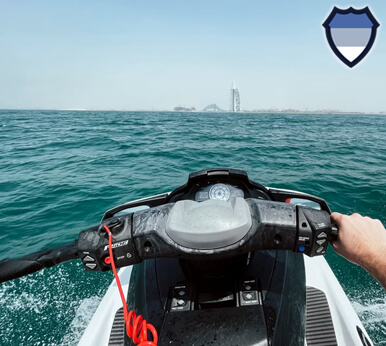 If you are renting a jet ski, motorbike, or car, it would be a good idea to go around the vehicle closely before hiring it and take a video which highlights any pre-existing damage. Check reviews for the rental company before using them, especially for jet skis. 
The roads in Thailand are not for the faint hearted. Consider whether your driving ability and understanding of the roads are up to task. And double check that your travel insurance will cover you for any injuries, especially if you are hiring a motorbike.
There are many forms of transport available in Pattaya, such as motorbike taxis, car taxis, baht busses (songthaews), taxi apps, etc… There is no need for most travellers to rent a car or motorbike. If you do decide to rent a car or motorbike then remember to bring suitable documents such as an international driving permit from your home country, and insurance that will cover you in the event of a crash. 
"Those who want respect, give respect"
In Thailand many accept the adage that "the first person to raise their voice has lost the argument". Remember this if you ever encounter a problem or issue during your stay.
In Western cultures, many tend to respond to their problems by quickly getting very angry, raising their voice and shouting abuse at the nearest person. 
In many parts of Asia including Thailand, this approach may not always have the desired effect.
Keeping your composure and remaining calm will almost always result in the best outcome to any problem for everyone involved, not in least yourself.