How much money do bar girls earn in Pattaya?
July 28, 2018 - Reading time: 2 minutes
I was recently asked "How much money do bar girls earn in Pattaya?". The answer isn't as straightforward as you might think and their earnings can vary massively. First of all, different bars offer different salaries. A go-go dancers tend to earn more money than ladies working in beer bars, for example. Base salaries for ladies working in Thai bars tend to be around 8,000 — 13,000 THB per month, however this isn't the only way bar girls earn cash. They also earn money each time someone buys them a drink, each time someone pays a bar fine for them, and a share of the bar's pooled tips. 
A popular bar girl might average 10 drinks per night, at 50 baht per drink, that's an extra 500 THB per night, or 3,500 THB per week. If the lady is bar fined by 3 customers per week, this combined with her drinks could easily earn the lady 10,000 THB extra per week, paid on top of her wages.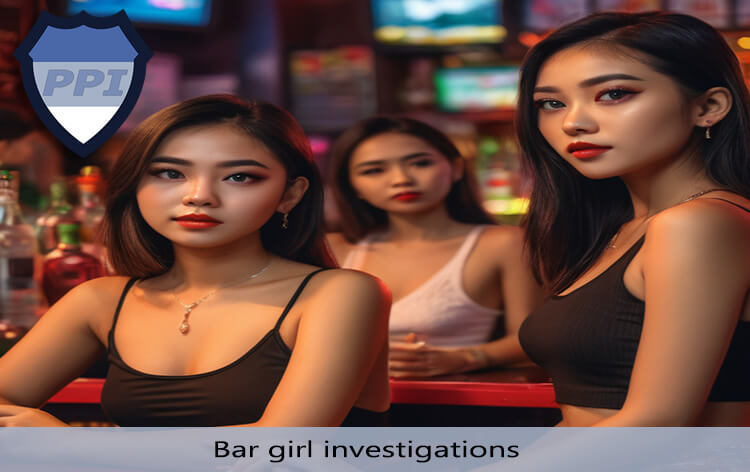 Learn more about bar girl investigations.
So how much does a bar girl earn? A popular, good looking girl has the potential to earn 30,000+ THB per month, and sometimes they're able to earn much, much more. Other bar girls that are older or less good looking, might rely more on their wages from the bar, only occasionally being bar fined or having drinks bought for them.
Why does this matter? Well, if you're involved with a Thai lady that's working in a bar, you might decide to take her out of the bar and ask her to find a job somewhere else. Often bar girls have children from previous relationships that they need to support with money, as well as sending money to support their parents and sometimes other extended family. If you get seriously involved with a Thai lady, you'll be responsible for supporting her and all of the people that rely on her.
I often tell people that the words "bar" and "brothel" mean the same exact thing, it's important to realize this. A bar girl's aim is to leave the bar with as many customers as possible.
If you're involved with a Thai lady that works at a bar in Pattaya, we can help you find the truth of your situation. We can find out how your girlfriend truly behaves when you're not around. Send us a message today explaining your situation and we will respond with a free, no obligation quote.