Girlfriend cheating in Pattaya
September 30, 2020 - Reading time: 5 minutes
Is your girlfriend cheating on you in Pattaya? As the world's largest red-light district, the likelihood that your Thai girlfriend is cheating on you while living in Pattaya is thought to be significantly higher than other areas of Thailand, and most other areas of the world.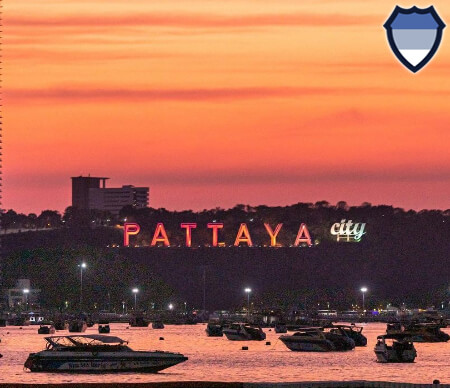 Pattaya is known as a party town, with a wide range of different night life, including beer bars, girly bars, go-go bars (or strip clubs), gentleman's clubs, massage parlours, discos, night clubs, and much more. Many of the tourists coming to Pattaya are arriving with the intention of meeting women, drinking alcohol and engaging with the sex industry. Other tourists arrive in Pattaya with the goal of finding a Thai girlfriend or wife…
Other tourists might start by drinking in bars and leave with a Thai girlfriend that later becomes their wife. Pattaya is a very unique place and although difficult for us to demonstrate statistically, we know from experience that infidelity occur often in the city. If you are living overseas while your Thai girlfriend continues to live in Pattaya then keeping an eye on her can prove extremely difficult. It is very easy to cheat on your partner and get away with it if they are living abroad.
Bar girls in Pattaya
Bar girls are women that work in beer bars and serve alcohol to customers. However, the role of bar girls in Thailand is much different than you might expect from staff in Western countries at your local bar or pub. Bar girls receive a small salary from their employer, and they are able to earn more money through customers purchasing drinks from them.
Each time a customer buys a bar girl a drink she will receive a small commission. Bar girls also earn money through tips and leaving the bar with customers. Each time that a customer takes a lady out of the bar, he will be required to pay a "bar fine", which is a small payment made to the bar to compensate them for taking their member of staff. Usually bar girls receive a percentage of the bar fine, too. Inevitably, bar girls tend to form relationships with their customers… This comes with the territory of getting to know foreign men and being intimate with them.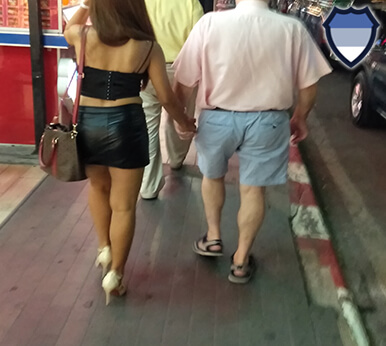 When their "boyfriend's" holiday is eventually over and he goes back to his home country, a bar girl will say "I not go with customer, I only work in bar". However, this is virtually never the case. Bar girls do not earn enough money to support themselves without leaving the bar with customers. Sadly, most of the men that are involved with bar girls never realize that their girlfriend is continuing to sleep with customers while they are out of the country.
We have seen literally hundreds of these cases over the years… And still men continue to believe that their girlfriend is not leaving the bar with customers while working in Pattaya. Most of the bar girls that we investigate are found to be cheating on their partners; whether the lady works in a beer bar, a go-go bar, or a club. Bar girls can use tricks such as calling their boyfriend at the same time every night after finishing work. If the lady has already left the bar with a customer then it is easy for her to find the time to make a phone call to her "boyfriend".
Bar girls might leave their customer inside their hotel room and then make a phone call to their "boyfriend" from a convenience store nearby, for example. Other times bar girls can make phone calls to their boyfriends from the balcony or toilet of their customer's hotel room. This gives their boyfriends reassurance that the lady is not misbehaving while they are outside Thailand.
Often men that meet bar girls in Pattaya don't mind if the lady calls her ''boyfriend'' while she is sitting on the bed in another man's hotel room. If your girlfriend is working at a bar in Pattaya then the only way to find the truth about her activities is through hiring a private investigator. We can help to check ladies in Pattaya and find out if they are truly being faithful while their partner lives abroad.
Cheating or freelancing?
Many women in Pattaya indulge in "freelancing". Freelancing is simply the practice of meeting customers in nightlight venues, thus avoiding the need for them to pay a "bar fine". There are many different venues in Pattaya that cater to freelancers, including beer bars, night clubs and discos. Many of the ladies that freelance in Pattaya hold down regular day jobs (for example, working in a bank, restaurant or a convenience store).
If your girlfriend is visiting nightlife venues on a regular basis then this will be a clear indication that she might be freelancing, however, a professional freelancer will never be truly honest about her activities to her foreign boyfriend. If she leaves the house every night without letting you know, you will probably never know - unless you become one of our clients.
We can help
We offer free, no pressure quotes for all work, and all contact with us is strictly private and confidential. Please feel free to check the PattayaPI homepage and contact us if you have any questions.