The Thai girl pregnancy scam
April 28, 2019 - Reading time: 3 minutes
The pregnancy scam is one of the more sinister scams that can occur in Thailand. It works by spinning a web of deceit and playing on your emotions.
How does the pregnancy scam work? It is really quite simple. You're spending some romantic time with a Thai bar girl, dancer, or even a 'non-working' girl that you met while in Thailand. Maybe the condom breaks or you didn't use one. You head off back home and think nothing more of it until you get a message which reads "My period is late... I'm pregnant".
Why would a Thai girl lie about being pregnant? Well, any man with a conscience is much less likely to walk away from a woman that could be carrying his child. The lady might demand money to pay for an abortion; but more often they will use the claim of being pregnant to lure the man back to Thailand, or to extract more money from him so that she can stop working around alcohol while pregnant.
There are many different motives that could be behind telling this lie, but the same principle applies each time. It's an emotional blackmail which gives the Thai woman a sense of security that the man will not walk away from her.
Often ladies involved with this type of scam will have used it on many different men over a number of years. Over time they can hone their abilities and make their claims seem very believable.
It's very difficult to outsmart a woman that is practiced in these tricks, as they've heard and seen it all before. Positive pregnancy tests can be ordered online or obtained from pregnant friends. There are even reports of some ladies allegedly taking drugs which bloat out their stomachs and help to make their foreign boyfriends believe that they're really pregnant.
By the time the man has found out his lady was lying, he will have spent more time with her and formed an emotional attachment to her which will be hard to break. We have often seen women that claim to be pregnant conveniently miscarry shortly before they're due for an ultrasound examination. Others can be more creative and string out their claims even longer.
Pregnancy is a big deal in Thailand. Unlike in Europe or North America there is very little government welfare available, if you can't afford to feed and clothe your baby there are few safety nets. With this being the case, it would be unwise for a Thai woman to fall pregnant with a man she barely knows.
If you think that you might be falling victim to this scam then there are things which we can do to help you. We can find out if your girlfriend is cheating on you while you're out of the country, or try to see if she is continuing to consume alcohol while claiming to be pregnant.
While it's difficult for us to determine whether or not someone is in fact pregnant, we can find out if they're lying to you about other things before you make big emotional or financial commitments to them. We are a leading detective agency working across Bangkok, Pattaya and Phuket. Get in touch with us if you think that you could use our help. We offer free quotes for all work and are glad to offer help and support to our clients.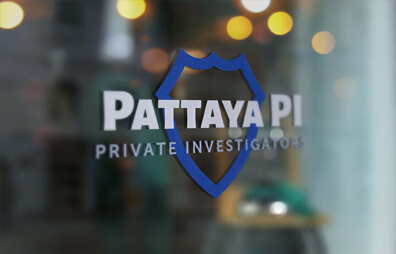 Learn more about Pattaya private investigators.