Business due diligence in Thailand
May 28, 2018 - Reading time: 1 minutes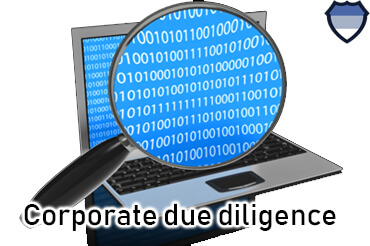 Are you going into business with a Thai company? It's always advisable to do due diligence and safeguard your own interests. Companies are registered in Thailand all the time and often have complicated ownership distribution depending on the company's purpose and whether any company directors are foreign (or "aliens", as they are known in Thailand).
We can find information for you about the share distribution of companies and where the company's registered address is. Thai companies must have a registered office address which cannot be a condominium or apartment and is typically an office space.
If you are looking to dig up information on a Thai company, then please read our Find information about a Thai company page.
If you are contacting us requesting a quote for retrieving information on a Thai company, then it's important you include as much information as possible about the company when making your inquiry. Due to a lack of centralized systems in Thailand our fee for unearthing information on companies will depend in part on the location of said company. All companies must file paperwork locally in the province where they are based, due to a lack of record computerization in Thailand we will physically sort through the paperwork on your behalf.